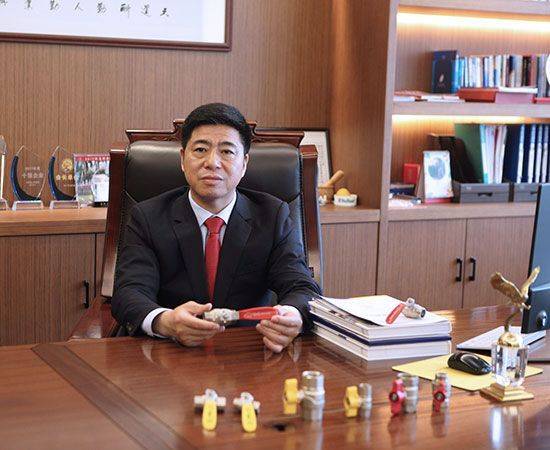 Zhejiang Valogin Technology Co., LTD founded in 1985, after years of development, we are now About a leading manufacturing of brass valves, fittings and distribution manifolds for plumbing, gas and heating systems, for use in residential , industrial and commercial settings.
We are committed to provide the world best one-stop solution for water, gas, oil and heating systems. With manufacturing ability from material to spare parts, Valogin has formed a vertical production supply chain which effectively improving the capacity, shortening the delivery time, and trying to gain our presence in the whole world.

120 million in turnover, of which more than 90% comes from international market, 7 buildings covering 64,000 sqm, 1100 employees and 30000 tons of brass processed per year. These are key numbers regarding our company .
Valogin is equipped with CNAS testing center, including more than 100 domestic and foreign advanced equipments such as Germany OBLF spectrometer, metallographic analyzer, projecter, comprehensive tester, and other advanced testing equipments etc. According to the ISO17025 standard which conforms to EN, CSA testing standards, effectively guarantee the testing ability of ball valve, bibcock, thermostatic radiator valve, floor heating valve and other series products.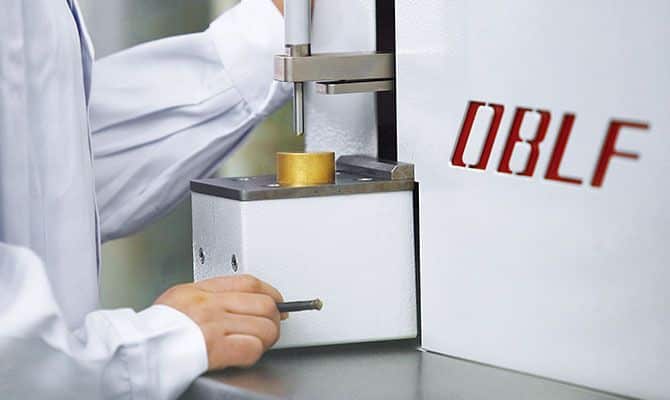 The CNAS is about testing center is a comprehensive functional unit including testing, measurement, simulation and display with 15 functional subareas. In 2010, it was approved by China National Accreditation Service for Conformity Assessment (CNAS) for the first time. It covers an area of 1,025 square meters, with more than 80 equipments, including over 100 testing items, involving material analysis, geometric measurement, aging reliability, mechanical properties, physical/chemical analysis, fluid mechanics, metrology, calibration and other fields, achieving "One Report, Global Access".
Raw Material Control
Before production, we carry out IQC-- Incoming Quality Control with spectrometer , which strictly controls the raw materials according to the standards, quality control on the semi-finished products, and cross-check of the man ufacturing process.
Production Process Control
During production, we adopt spot check and patrol inspection to screen out defective products every two hours.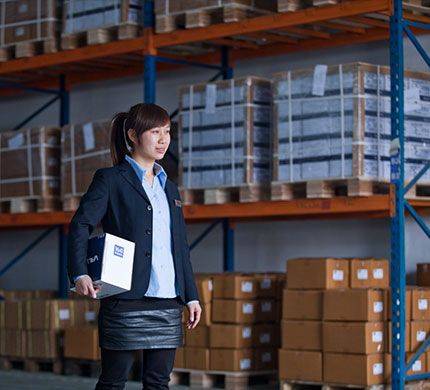 Finished Product Control
After the production, we use OQC-- Outgoing Quality Control to check the quality of finished products, comprehensively check the package, label, shape, structure, function and performance.
With manufacturing ability from material to spare parts, valogin has formed a vertical production supply chain, effectively improving the capacity and shortening the delivery time. Continuous quality control on raw material, production process and finished products.
Lean Production
The lean production line not only saves labor costs, but also increases the productivity from 160 pcs to 450 pcs per 8 hours of each employee , and the first pass rate has been increased to 99% , the strong capability of " Scheduled and Qualified " provides excellent products and services to our customers all over the world.
Lean production line
Excelling in hardware is far from enough. We also adopt Lean Production Management from Toyota since 2009 , thus PDCA, 6S and JIT Modes are introduced to improve the field management level. From traditional line with 3 transfer times and 15 workers per line to lean production line with only 1 transfer time and 5 workers, Valogin currently has more than 56 lean assembly lines with production capacity 150,000 pcs per day
Automatic hot forging
Valogin has 38 sets hot forging equipments with production capacity 28 Tons per day
Automatic machining
Valogin has more than 55 sets CNC Machines and 60 sets Multi- Rotary CNC Machines with production capacity 355,000 pcs per day
Automatic assembly
Valogin has realized 80% automatic production of core spare components parts through continuous automatic production equipment, there is 5 sets automatic assembly line with production capacity 65,000 pcs per day .
90% core components
Valogin has realized 90% of core spare parts produced by ourselves in order to guarantee the quality and satisfy delivery time
Well organized warehouse
There is a very well organized warehouse in Valogin with total output of finished products 235,000 pcs per day
1985
Company was established
2001
Output value exceeded 150 millin yuan Brand sells well overseas
2008
CNAS put into operation R& D and quality control enter a newstage
2009
Dentifed a Famous Trademark of China and awarded by Yuhuan Govemment a Top 100 Enterprises for 6yeas
2010
Output value reached 280 milion Brand, Quality, Service comprehensively upgrade
2013
Introduce automatic equipment Upgrade of automated production line
2015
Valve exportValue ranks the top one in China
2018
Integrationof the four factory moved to new plant