Globe valve is frequently employed in plant plumbing and get their name from the shape of their exterior. Both manual and automatic operations are suitable for them. Globe valves, in contrast to gate valves, can be used to control flow or pressures as well as completely stop the flow. The basic forms of a globe valve body include T – shaped, Angle – shaped and Y – Y-shaped.
T-shaped Globe Valve:
T-shaped is the most commonly used, but the flow resistance produced by the zigzag channel of this form of the valve body is the highest among the above forms.  The T-shaped valve body has low flow characteristics and high-pressure drop.  They can be used for fast throttling, such as on bypasses that bypass control valves.
A T-shaped valve body can also be used where throttling is only required without considering pressure drop.  The T-shaped valve body belongs to a straight flow channel.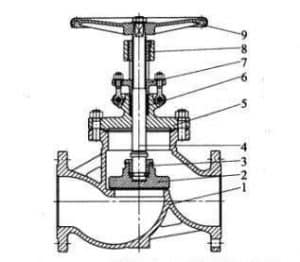 Angle – shaped
When the angle valve body is installed near the pipeline elbow, it has two advantages: first, compared with the T-shaped valve body, the flow resistance is greatly reduced; Second, the use of angle valve body can reduce pipeline joints and save an elbow.
The angle valve body is used where pulsating flows occur because of their ability to handle such flow throttling actions.  The Angle valve body belongs to the Angle flow channel.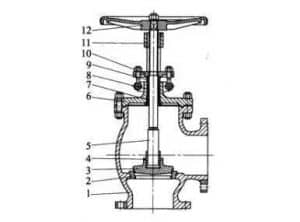 Y – shaped
The Y-shaped valve body is designed to minimize valve resistance.  This valve has low flow resistance and a durable sealing face when opened and closed.  The Y-shaped valve body has the smallest flow resistance in the valve body type of globe valve, which can be slightly opened for a long time without serious erosion.  The Y-shaped valve body belongs to the direct flow channel.