In the world of plumbing and water management, one crucial component stands out – the stopcock. This seemingly simple fixture quietly acts as the gatekeeper of your water supply, allowing you to control the flow with a straightforward twist. Knowing about stopcocks and their different types is not only helpful but also empowering for homeowners and property managers. In this comprehensive overview, we'll explore the realm of stopcocks, highlighting their functions, types, and the essential role they play in maintaining water systems.
The stopcock, also referred to as a stop valve or shut-off valve, is an unsung hero in your plumbing setup. Whether you're familiar with the term or not, this blog post aims to demystify its significance, providing a deep insight into how it manages water flow in your home. Let's dive into the inner workings of stopcocks and the crucial role they play in keeping your water supply in check.
Understanding a stopcock involves grasping its fundamental aspects, functions, and importance in the context of plumbing and water supply systems. Here's a breakdown of what it means to comprehend the concept of a stopcock:
Understanding the Stopcock
Definition and Purpose: A stopcock is a plumbing valve designed to regulate the flow of water within a pipe. It serves as a control point, allowing you to start, stop, or adjust the flow of water. The primary purpose of a stopcock is to provide control and flexibility in managing water distribution.
Types of Stopcocks: To truly understand these, it's important to be aware of the various types available. The most common types include ball valve stopcocks, gate valve stopcocks, and butterfly valve stopcocks, each with its own design and specific applications.
Functions: Stopcocks have multiple functions, including emergency shut-off, maintenance and repairs, flow control, and water conservation. Knowing how to use a stopcock for these functions is crucial in managing your plumbing system efficiently.
Maintenance: Maintenance is a key aspect of understanding stopcocks. Regular checks, lubrication, and ensuring they remain in good working condition are essential to prevent issues such as leaks or valve failure.
Importance: To truly appreciate these, it's essential to recognize their significance in everyday life. They are critical for managing water emergencies, conducting repairs, and controlling water flow to different parts of your home. Their proper operation contributes to efficient water management and conservation.
Installation and Location: Understanding where these are located in your plumbing system is essential. They are typically found near fixtures like sinks, toilets, and appliances, as well as at the main water supply entry point to your home. Knowing their location is vital for quick response during plumbing emergencies.
Components: Familiarity with the internal components of a stopcock, such as the valve mechanism and handle, provides insight into how they work and how to operate them effectively.
In summary, understanding a valve involves knowing what it is, recognizing its various types and functions, appreciating its significance in water management, and being aware of its installation and maintenance requirements. This knowledge empowers homeowners and property managers to effectively manage their plumbing systems and respond to plumbing issues with confidence.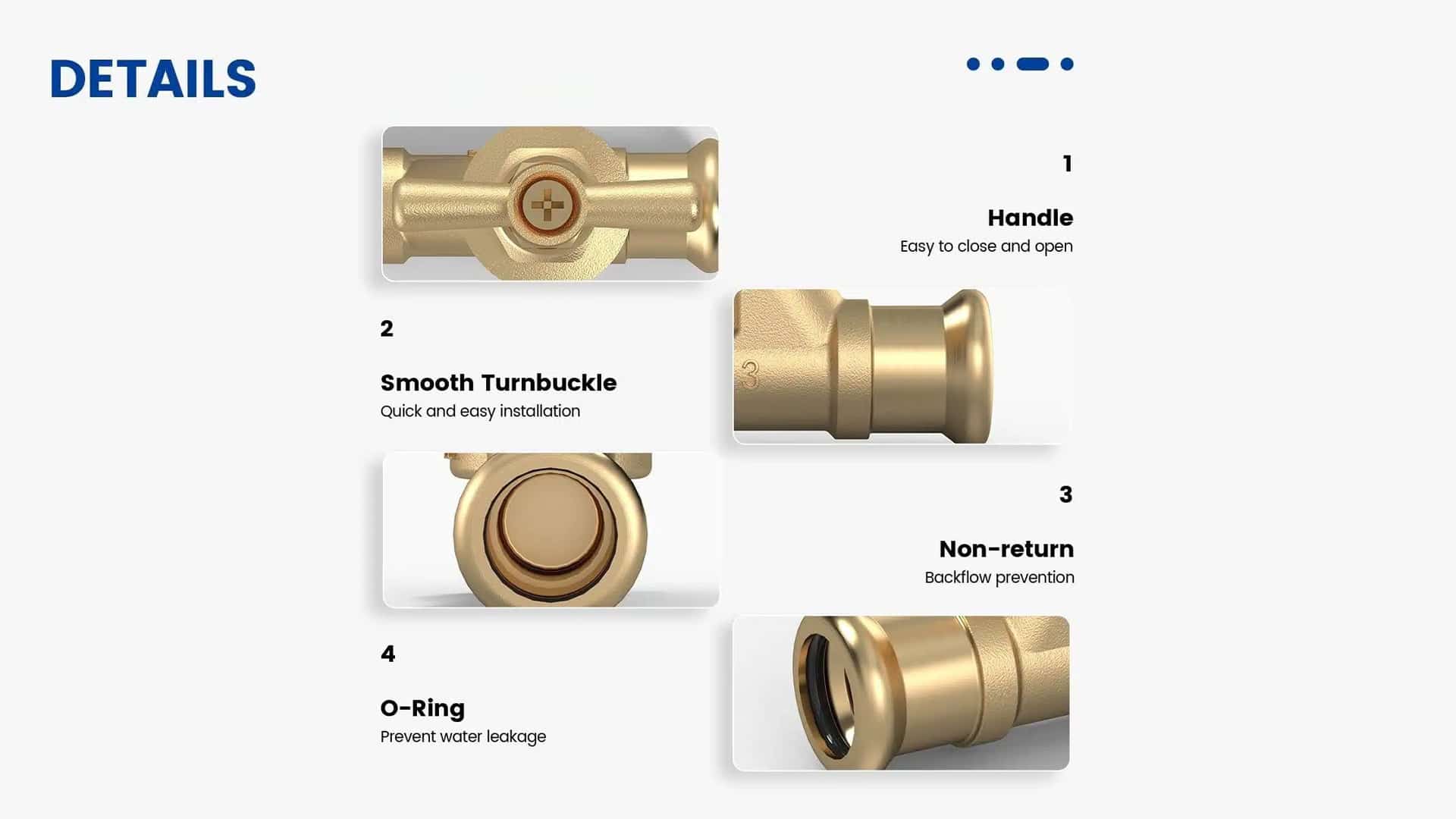 Types of Stopcocks
Ball Valve Stopcock:

This type of this vavle consists of a lever or handle that, when turned 90 degrees, either allows water to flow or shuts it off completely. It is known for its simplicity and reliability.

Gate Valve Stopcock:

The gate valve stopcock features a round wheel-like handle that, when rotated, raises or lowers an internal gate. This design offers a full flow when fully open but can become less effective over time due to corrosion or sediment build-up.

Butterfly Valve Stopcock:

This type of stopcock employs a circular disc that can be rotated to control water flow. Butterfly valves are commonly used in larger pipes and industrial applications.
Functions of a Stopcock
Emergency Shut-Off: One of the primary functions of a stopcock is to act as an emergency shut-off valve. In case of a plumbing emergency, such as a burst pipe or a leaking faucet, turning off these valves can help prevent further water damage until repairs are made.
Maintenance and Repairs: Stopcocks are crucial for conducting maintenance and repairs on your plumbing system. By isolating specific areas of your plumbing, you can work on them without needing to shut off water supply to the entire house.
Flow Control: These valves allow you to control the flow of water in various parts of your home. This is particularly useful in situations where you want to adjust water pressure, for instance, when filling a bathtub or running the dishwasher.
Water Conservation: Using a stopcock to reduce water flow can contribute to water conservation efforts, as it helps control excess water usage.
The Importance of Regular Maintenance
Like any other plumbing component, stopcocks require regular maintenance to ensure their proper functioning. Neglecting maintenance can result in issues such as leaks, difficulty in turning the valve, or even complete failure. Periodic checks and lubrication can help prevent such problems and extend the lifespan of your valve.
Conclusion
In summary, a stopcock is a fundamental component of your plumbing system, providing you with the means to control the flow of water and manage emergencies effectively. Understanding the types and functions of these empowers homeowners and property managers to maintain their plumbing systems efficiently. Regular maintenance and care of this are essential to ensure they remain in excellent working condition and continue to serve their crucial role in the world of plumbing.