The process of melting the metal into a liquid that meets certain requirements and pouring it into the casting mold. After cooling and solidifying and cleaning, a casting (part or blank) with a predetermined shape, size and performance can be obtained. That is the casting process.
Casting production of the blank cost is low, as for the complex shape, especially with complex cavity parts, it is more economical; At the same time, it has wide adaptability and good comprehensive mechanical properties.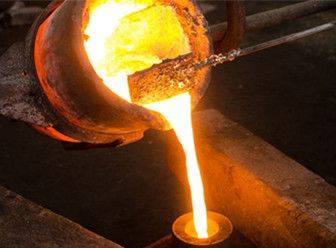 Kinds of casting:
There are many kinds of casting, which are conventionally divided into:
(1) ordinary sand mold casting, including wet sand mold, dry sand mold, and chemical hardening sand mold 3 categories.
(2) special casting: according to the press molding materials can be divided into natural mineral sand as the main mold material of special casting (e.g., investment casting, mold casting, shell mold casting foundry, negative pressure casting, mold casting, ceramic mold casting, etc.) and metal as the main mold material of special casting (such as metal mold casting, pressure casting, continuous casting, low-pressure casting, centrifugal casting, etc.).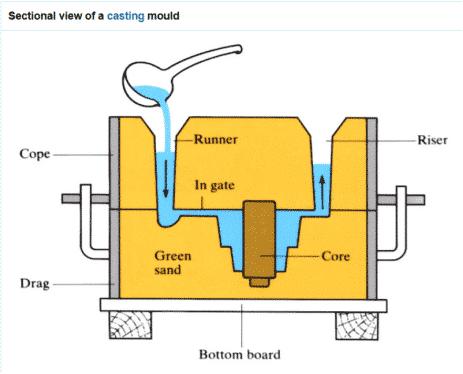 The casting process usually includes:
According to the materials, casting mold can be divided into a sand mold,
metal mold, ceramic mold, mud mold, graphite mold, etc. According to the number of times used, it can be divided into disposable type, semi-permanent type, and permanent type. The quality of casting preparation is the main factor affecting the quality of casting
(2) The melting and pouring of cast metal, casting metal (cast alloy) mainly include cast iron,and cast non-ferrous alloy;
(3) casting treatment and inspection, casting treatment includes the removal of mold core and casting surface foreign bodies,
the removal of pouring riser, shovel grinding burr and drabbing joints and other protrusions, as well as heat treatment, plastic, anti-rust treatment, and rough machining.